Your accomodation in Haus im Ennstal
Apartments & self-catering chalet by the Hauser Kaibling
Time for my loved ones, time for me, time for nature. Kraml's self-catering accommodation offer you an unforgettable holiday in Ennstal in der Styria. Choose between the Appartementhaus Conny in the centre of Haus im Ennstal and Willi's Berghoamat, the alpine chalet at an altitide 1,800 m on the Hauser Kaibling. It doesn't matter which accommodation you choose, the wonderful mountain scenery and the view of the Dachstein will be your constant companions. Look forward to comfortable facilities and warm hospitality in your chosen accommodation and enjoy your summer or winter holiday by the Hauser Kaibling in the Schladming-Dachstein region.
Appartementhaus Conny
for 2 – 6 persons
Our two cosy apartments are situated in a central location in Haus im Ennstal, near Schladming. The top-quality facilities in modern country-house style im and the lovely details create a feel-good atmosphere . On arrival you receive the Schladming-Dachstein Sommercard free of charge.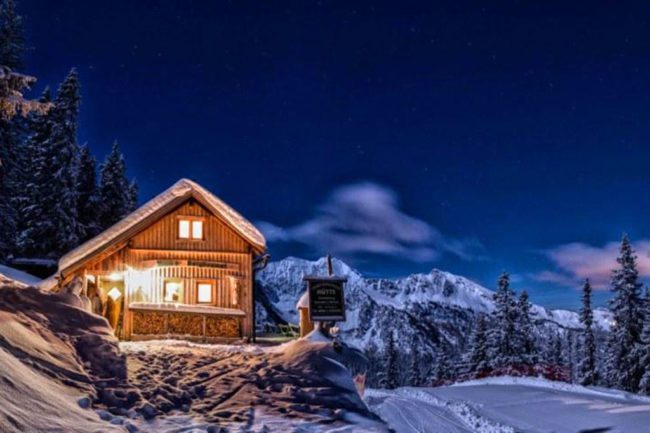 Willi's Berghoamat
chalet at an altitude of 1,800 m
You'll be at home in the mountains in our recently enlarged self-catering chalet for up to 10 persons on the Hauser Kaibling. Stay in the heart of the hiking area and right on the Hauser Kaibling ski piste.
Geschenkstadl gift shop
Gifts & souvenirs
Wood carvings, minerals, decorative items – take a piece of holiday back home. In Willi's Geschenkstadl gift shop you can learn about the tradtional art of wood carving and find the perfect gift for family and friends. We're happy to take on custom-made work.
Holiday in the Schladming-Dachstein region
Cosy and relaxing or sporty and active? Organise your summer or winter holiday in Haus im Ennstal according to your taste. On the 4 mountain ski circuit you're in the heart of winter fun: 123 km of slopes from Hauser Kaibling via the Planai in Schladming and Hochwurzen to the Reiteralm. And that's not all – away from the slopes too there's always lots happening in the Schladming-Dachstein region. On a summer break the peaks and alms beckon you to head higher up. The wealth of leisure facilities, such as outdoor pools, tennis courts, the golf club plus the wide range of sights & attractions in the area ensure plenty of variety on your holiday.